16 Shells16 Shells
is my award-winning Newspaper wherein I've published a wide variety of material. Past articles contain everything from Opinion/Editorials, Poetry, Humor, Politics, Election Coverage, Admin Update Reviews, Contests, Games, Journaling, Federalist Party News, We The People News, and more.
In my first post in this thread, I will reprint a classic piece from August 2012 in which I announce the creation of We The People.
Watch this thread for new Articles from
16 Shells
. And I will
always
appreciate your vote.
Gnilraps

-----
We The People
Day 1,732 of the New World
17 August 2012
-----
Theme Music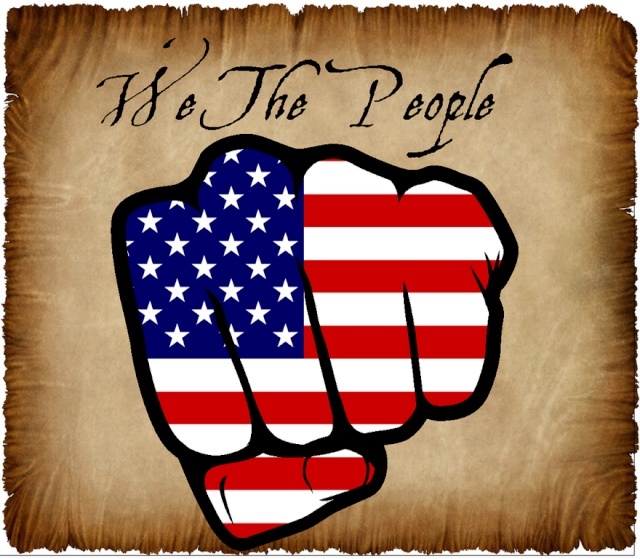 The Republican National Caucus is dead.
I've been asked why not change the party name back to RLC.
My answer: Because it is too widely associated with those who completely destroyed the party's reputation nationally. Plain and simple, the letters "RLC" leave a bad taste in most everyone's mouth.
So I reverted back to the plans I had been hatching a month ago with Dutch Marley.
In between Real Life and my duties in eRep as the Secretary of Defense, I will be also publishing some information in this paper about what I think We The People should stand for. Today, I just want to get the word out and ask for some help on a few things.
1: I want to begin
a new offsite Forum for WTP
. So I am looking for a person or two who has some experience working with ForumMotion. PM me to volunteer.
2: I have published a form to
sign up for Congress
. You will not be given a place on the ballot if the Federal Election Committee will not approve you. I am serious about National Security, so anyone bothered by this is probably not going to like anything else I do anyway, so maybe consider moving back to Serbia or something. If you want to run, fill this out: http://tinyurl.com/9u4x24o
3: We will need some volunteers to run some
recruitment programs
. I believe we will be able to increase our membership with sane-thinking Americans.
4: If you receive any Personal Messages from Ronald Gipper Reagan, just delete them on the spot.
-----
You may now return to your regularly scheduled clicking

-----
Clap Hands
Day 2006 of the New World
17 May, 2013
Well, Plato is a genius. He has managed to drain this game of all excess. And I mean that as a compliment.
This spectacular competition will have consumed the personal storage of many of the most active players in the game. For instance, an Easy Company member who hits in D4 spent 187 Energy Bars in a battle today. He hadn't bought any of them. That is 6 months of Daily Orders Rewards saved up
which Plato has redeemed
. Starting in 4 days, the only Energy Bars being spent will be those won by the victors, and those to be bought. It will take the rest of the eWorld some time to resupply themselves via DO.
Bazookas are getting blown through by players who hit under 10K. Stockpiles of missiles and bombs will likely be exhausted by the end of this. Gold stores were depleted on 2x Energy Bars, so it'll be save it up or buy it for whatever comes for sale next.
And I think that's the point here. Whether it will be Q5 Training Grounds, Guerilla Fight Equipment production, Q8 weapons (EGAD Plato better keep that promise!), a sudden slashing across the board of production values, or some other Premium, it will only be purchased with bought Gold. I expect something major to hit within a few weeks of the end of this contest.
So once again, I tip my hat to the current developers of this game. This is a masterstroke of a business decision. Somebody give Plato a shiny gold medal.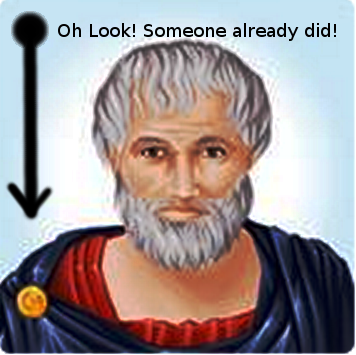 And that brings me to another point. That isn't even a picture of Plato, it's Aristotle. Google it if you don't believe me. But I digress.
For me there are two questions worth pondering.
One of them
isn't, "how can Plato be so greedy for our stuff?"
If you can't get over the fact that this is a game which is designed to operate as a business for the benefit of its true investors, you need to check your foil hat at the door. This is a very good internet business which also happens to be a very successful game enjoyed by thousands.
No, here are the two questions that interest me:
1: How many will lose interest in this game because they've spent themselves out? How many are using this contest as their "last hurrah"?2: Will our game developers invest the income they've generated from this incredible show of Gold consumption into new game features? Or will it result mostly in company profit?
As to the first question, I am sure there will be some who, having burned through one thousand, eight hundred seventy extra mouse clicks, will suddenly realize that they have just "aged" that much closer to D4 and have very little to show for it. Some others will face the question of whether they are willing to invest another 6 months of saving on clicking here or might they invest those 6 months clicking some other game.
Of course I hope everyone will stick around. I hope that the MU's of US-AIM will come out of this stronger across the board, and that the USAF will feel a sense of pride at getting one of its units somewhere into the top 5. I hope that all of the cooperation between MU's such as the exemplary cooperation between S.H.I.E.L.D and EZC (
much respect to S.H.I.E.L.D.
) will bear fruit in strengthening the overall military effectiveness of eUSA as well as increase the communal aspect of the game. I hope everyone goes and buys a ton of gold and sticks around.
As for question #2, only time will tell. I will say one thing, Plato has already made the single most awesome improvement I have seen in the media module ever. It appears that we have been given a "saved draft" feature for while writing articles.
This beautiful new feature is saving your newspaper article as you write it. If you get logged out, and have forgotten to save your work manually, and you try to publish, and you get that red hot angry face because you think you've just lost your entire article... just log back in, enter your newspaper, click "write article", and all your awesome work will reappear right where it was during the last save state. This feature auto-saves about every 20 seconds.
Thank you [s]Aristotle[/s] Plato
But what else will they be bringing to the game?
I would like to invite the writers of eRepublik to engage in a bit of a writing competition.
You must publish an original article with your answer to the following question:
With all of the huge piles of greenbacks Plato is rolling in from the MU Contest, what ONE cool feature should they develop for our game?
The following categories will be awarded:
Category 1, the Don't Beat a Dead Horse award:
This prize of 5 Gold will be awarded to the most entertaining "fix the economy" answer.
Category 2, the OK, Keep Wearing that Tin Foil Hat award:
This prize of 5 Gold will be awarded to the stupidest idea published. The award will be given without the 5 Gold if the winning author seems actually convinced that his idea is even remotely reasonable. This is usually ascertainable by how vehemently he defends his idiotic idea in the comments.
Kara Beth's Entry
Category 3, the We Don't Need Any More of Your Good Ideas, Thank You award:
This prize of 5 Gold will be awarded to the best answer which involves in any way more tweaks to the Military Module. You will be hated, also, by most of your readers. But hell, 5 Gold is 5 Gold. Oh, and if you mention Q8 you will be DQ'd.
Category 4, the Misc. award:
If I need to explain it to you, you are disqualified to win the 5 Gold.
Amerec's Entry
Category 5, Best in Show
.
5 Gold to the best article from among the four categories.
You will have until the end of the MU Tournament to publish your works. A link to your entry must be PM'd to me prior to reset on day 2009-2010. You MUST identify which category you are entering, or else I get to decide for you. And if I don't like your article, I'll place it into the wrong category and you will lose. This may also happen if I don't like you. So identify your category.
I will update this article and publish another in order to publicize the links to your article.
I will be especially looking to be entertained. So no derp.
Now I've got some Red Button to click.
-----
You may now return to your regularly scheduled clicking

_________________
Spoiler:
Forum Officer





Posts

: 2401


Points

: 2950


Join date

: 2013-03-19


Age

: 44


Location

: MA





Similar topics
---
Permissions in this forum:
You
cannot
reply to topics in this forum